Decksaver GE at Gamescom 2023: A Gaming Extravaganza!
Gamescom 2023; the largest gaming event in the world, brought together gamers, developers, and industry enthusiasts from all corners of the globe.  Amid the buzzing excitement, Decksaver GE made a second appearance, showcasing its latest gaming keyboard and streaming equipment covers.
In this blog post, we'll take you on a journey through Decksaver GE's presence at Gamescom 2023, where gaming enthusiasts were treated to thrilling exhibitions, playable showcases, and the chance to explore the latest trends in the gaming world.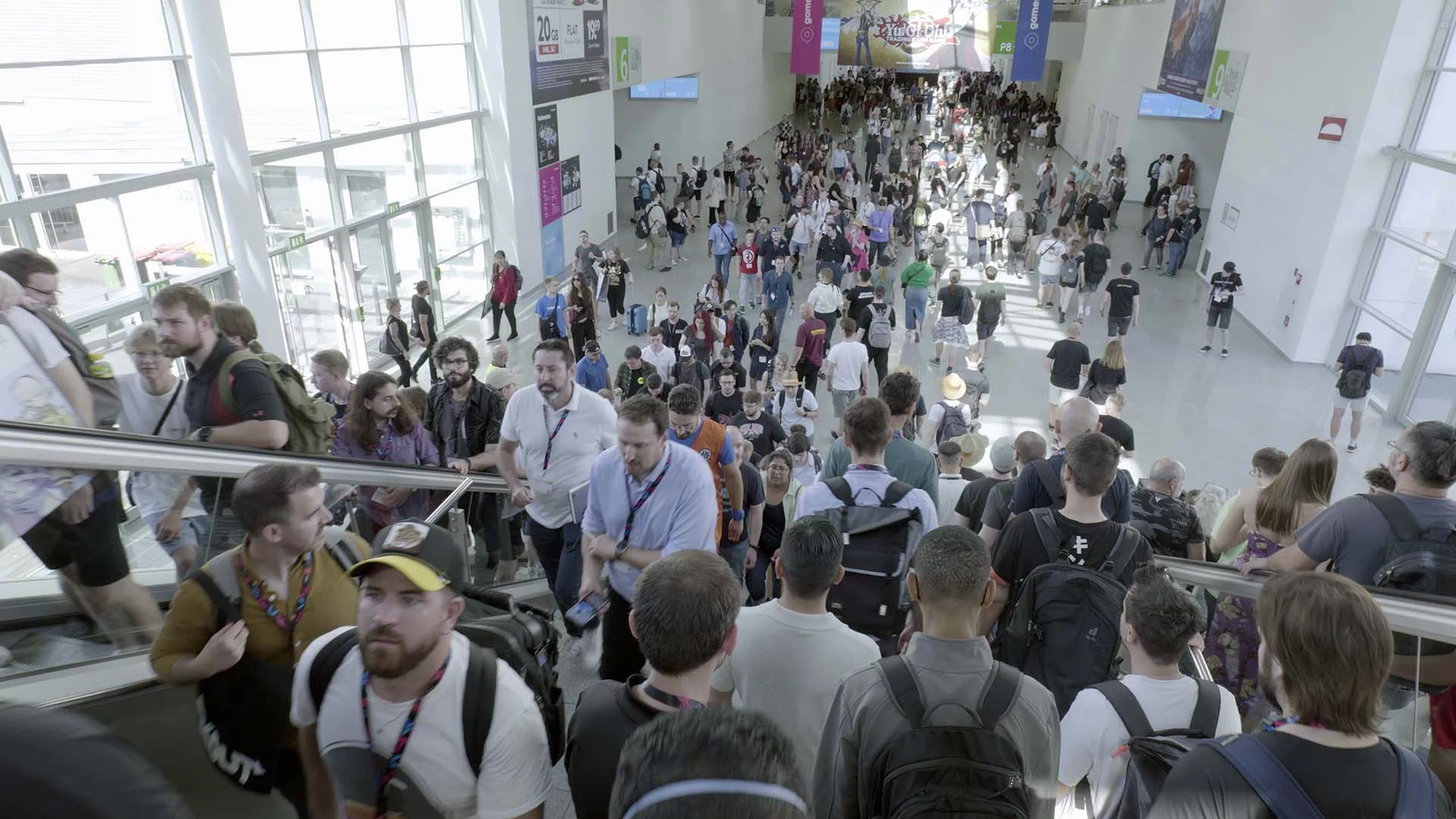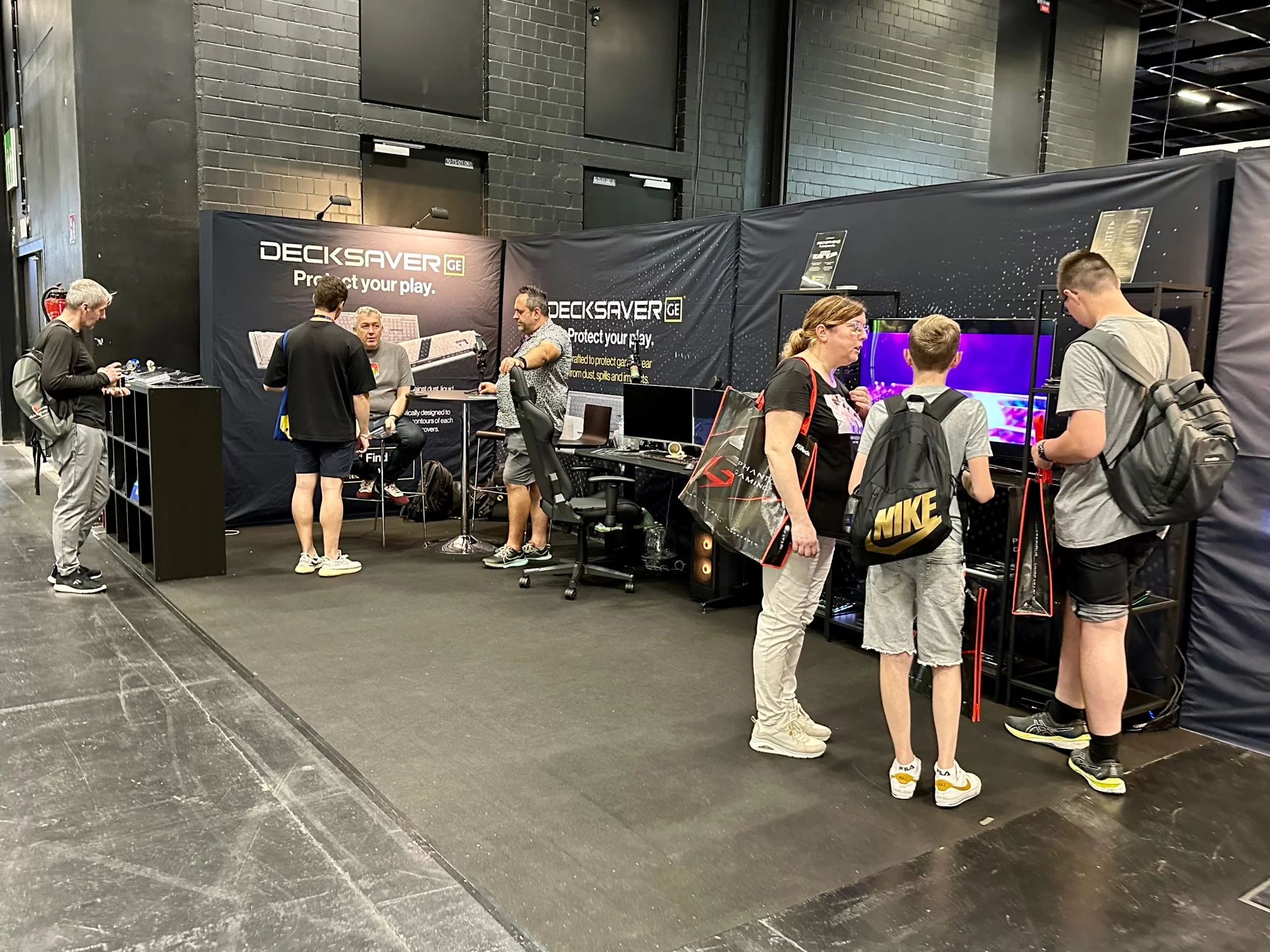 The Decksaver Booth
Decksaver GE made a significant splash at Gamescom 2023, where they set up shop in Hall 10.1.  Gaming enthusiasts and attendees were in for a treat as Decksaver GE unveiled their latest line of protective covers for a range of coveted keyboards.
One of the standout products showcased was the Decksaver GE cover designed specifically for the Ducky 2 & 3 TKL keyboards. These sleek and robust covers provide an effective shield against dust, spills, and accidental damage, ensuring that gamers can keep their prized Ducky keyboards in pristine condition.
The ROG Azoth keyboard, a growing favourite among gaming aficionados, also had its own Decksaver GE cover on display.  Gamers who value their ROG Azoth's performance and aesthetics could now rest easy knowing that Decksaver GE will have them covered, quite literally.
Additionally, Decksaver GE introduced their protective covers for the Razer BlackWidow V4 Pro, Huntsman V2 TKL and Deathstalker TKL, catering to fans of Razer's renowned gaming peripherals.  The covers were not only designed for protection but also added a touch of elegance to the keyboard setup.
Decksaver GE's booth was a hub of activity as attendees explored their array of keyboard covers, each meticulously crafted to safeguard these valuable gaming tools.  Gamers were able to witness firsthand the commitment to quality and precision that Decksaver GE brings to the table.
For gamers and tech enthusiasts who value the longevity and performance of their keyboards, Decksaver GE's presence at Gamescom 2023 was a highlight not to be missed.  It provided a glimpse into the future of keyboard protection, offering peace of mind and style in equal measure.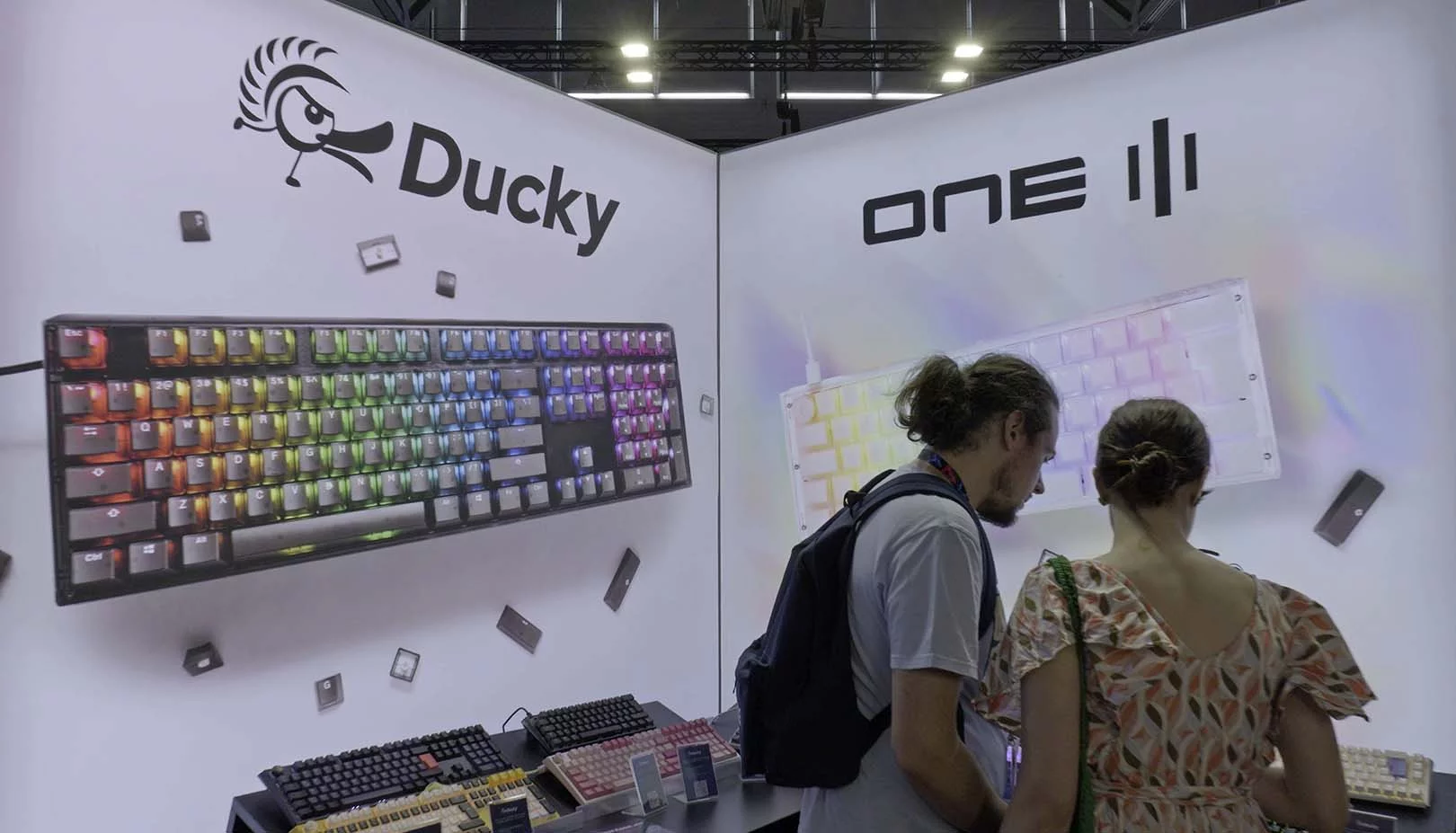 Ducky: The Mechanical Keyboard Maestro
One of the standout moments at Gamescom 2023 was the appearance of Ducky, a well-respected manufacturer of mechanical keyboards. Their booth buzzed with excitement as gamers gathered to experience the exceptional tactile feel of their keyboards.
Ducky showcased a wide array of mechanical keyboards, ranging from the compact and portable One 2 Mini to the full-sized Shine series. Attendees had the chance to test these keyboards and were genuinely impressed by their outstanding craftsmanship and responsive switches.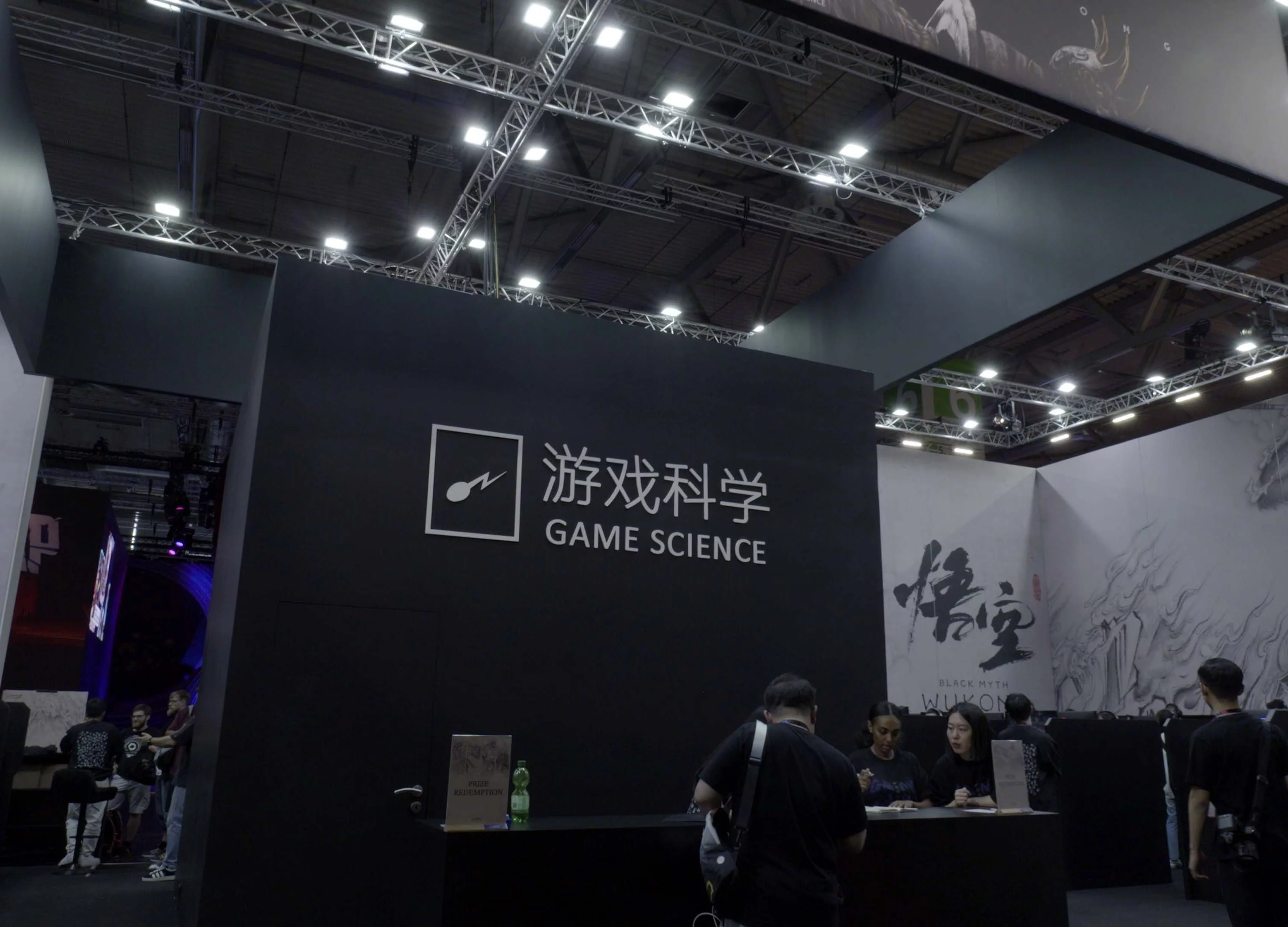 Black Myth: Wukong – A First Playable Showcase
One of the most highly anticipated moments at Gamescom 2023 was the first playable showcase of "Black Myth: Wukong." This action-adventure game, inspired by the classic Chinese tale of the Monkey King, had generated significant buzz in the gaming community.
The queue to enter the showcase area wound its way around the entire booth, with wait times often exceeding four hours. Despite the long lines, gamers were determined to get their chance to face the formidable Tiger King boss in the game.
As gamers emerged from the "Black Myth: Wukong" showcase, they were met with a sense of accomplishment and a renewed determination to return and conquer the Tiger King boss. It was a testament to the game's allure and the dedication of gamers, willing to wait for hours for a chance to experience this exciting adventure.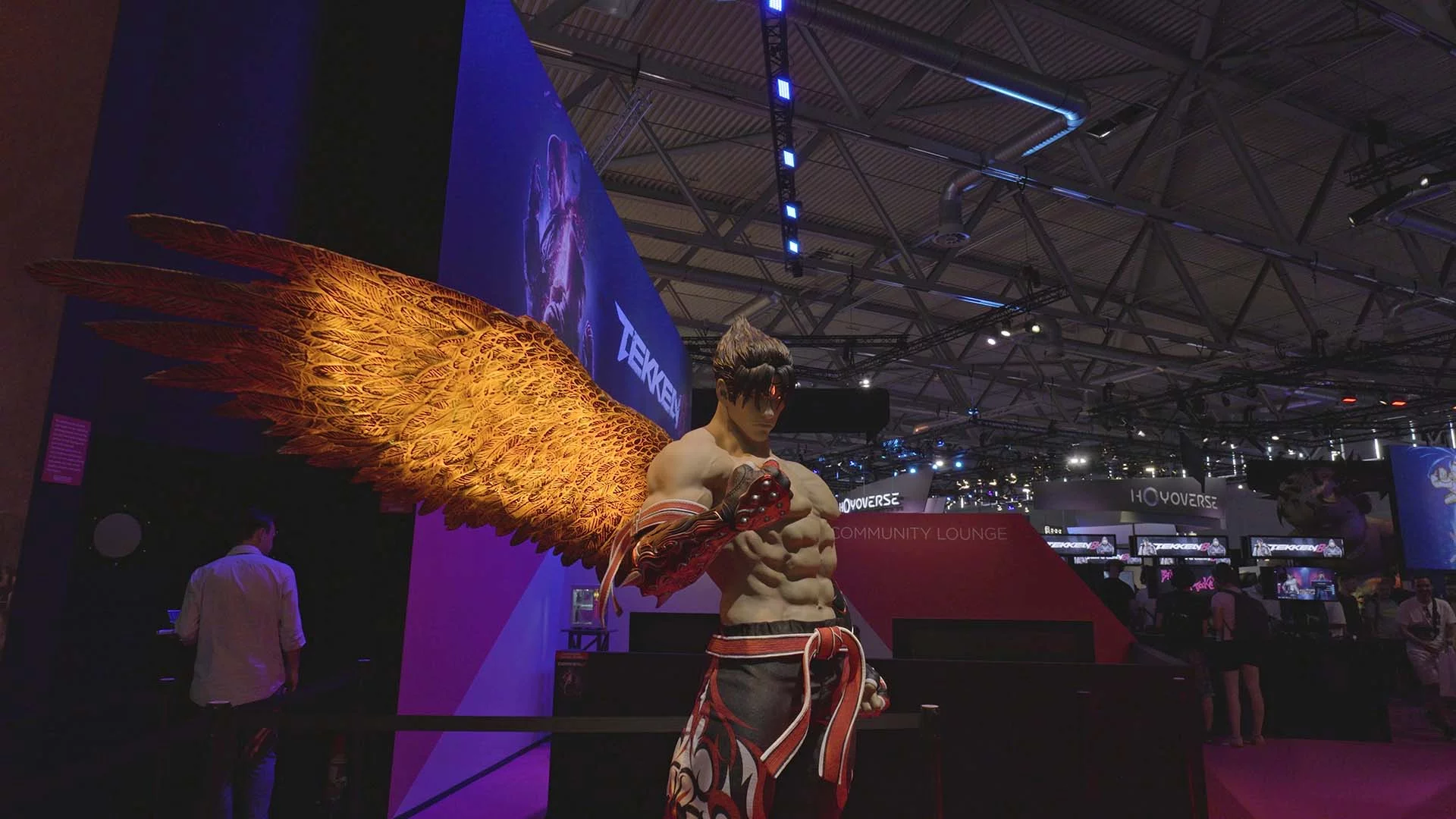 Tekken 8 – A Knockout Exhibition
Gamescom 2023 witnessed an electrifying presence from the highly anticipated Tekken 8, the latest installment in the iconic fighting game series. Bandai Namco, the creative force behind Tekken, made sure that gamers at the event were in for an unforgettable experience.
The Tekken 8 booth was a hotbed of excitement and anticipation. Attendees flocked to get a taste of the next level of combat gaming. The game's stunning graphics and revamped character designs left fans awestruck, creating a palpable buzz throughout the convention center.
Players had the opportunity to try out Tekken 8's new gameplay mechanics, which promised to deliver a more fluid and immersive fighting experience. The roster of fighters, both old favorites and intriguing newcomers, drew the attention of fans and competitors alike.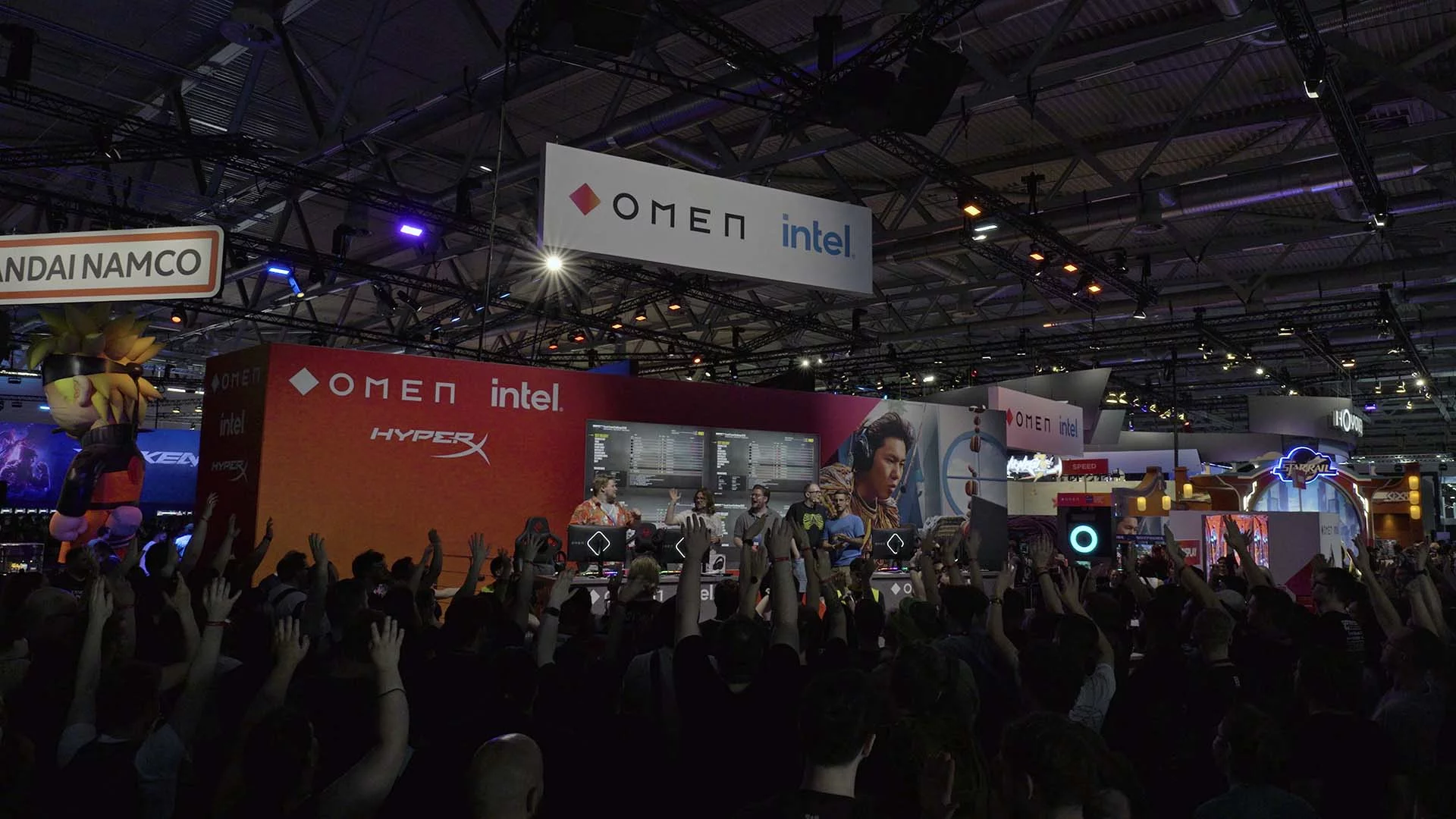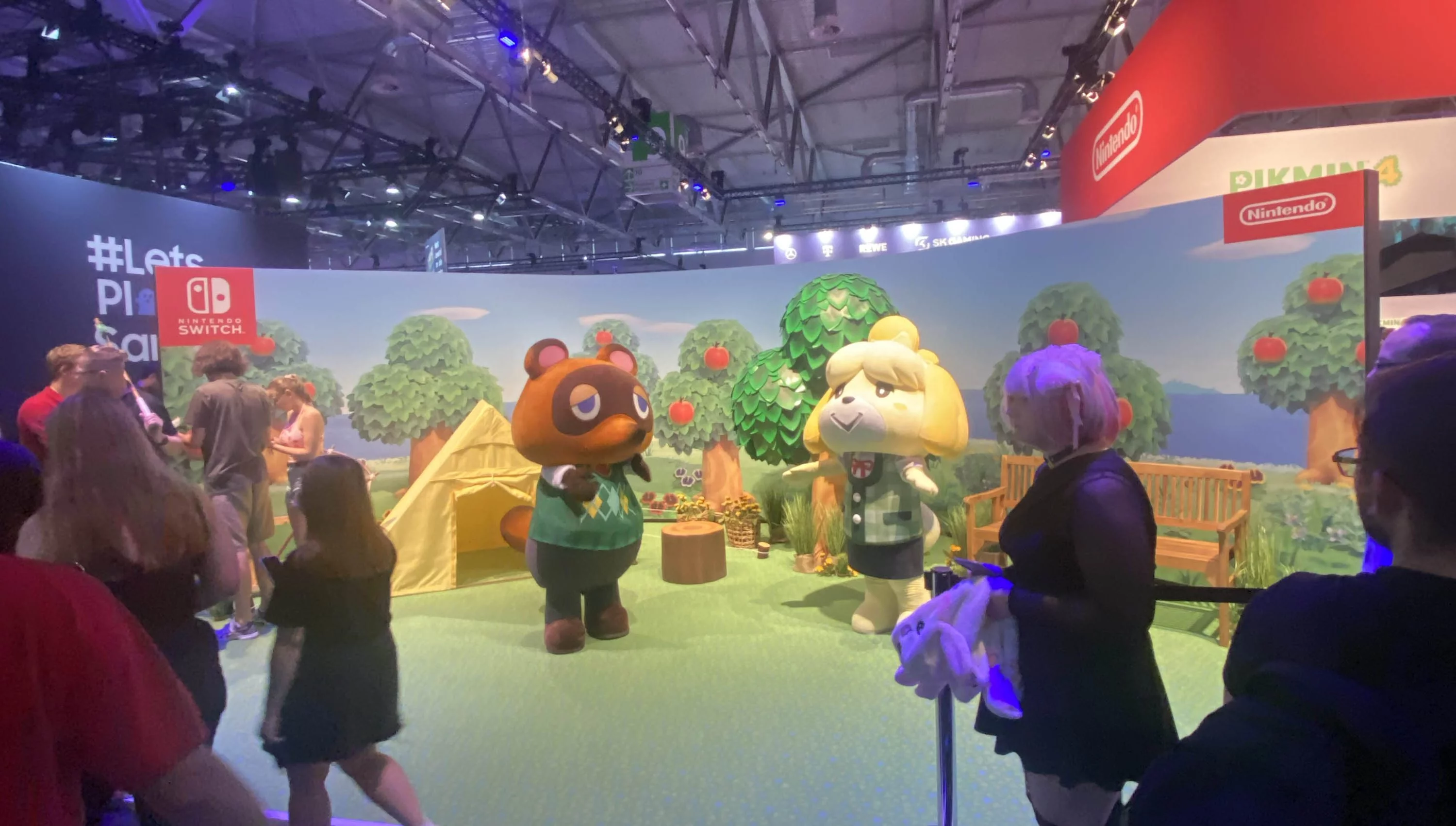 Nintendo
Nintendo's presence at Gamescom 2023 was a cause for celebration, featuring an exciting lineup of games, including the already-released "The Legend of Zelda: Tears of the Kingdom."  Attendees had the chance to explore the captivating world of Hyrule and experience the latest adventures of Link in this highly acclaimed title.
"Sonic Superstars" generated a significant buzz, offering a thrilling adventure with Sonic and his friends that had fans eager to dive into the action-packed gameplay.
"Animal Crossing" enthusiasts were treated to updates and new features that continued to breathe life into their virtual islands, fostering a sense of community and creativity.
The booth was abuzz with excitement for "Pikmin 4" and "Prince of Persia: The Lost Crown," both offering distinct and engaging gaming experiences that catered to diverse tastes.
"Splatoon 3" also drew a crowd, showcasing its unique and colorful take on team-based shooters, promising hours of ink-splatting fun.
Adding an extra layer of intrigue, rumors swirled about a potential "Switch 2" being showcased behind closed doors, keeping attendees on the edge of their seats with anticipation and curiosity.
Nintendo's presence at Gamescom 2023 continued to solidify its status as a driving force in the gaming industry, offering a mix of beloved franchises and exciting new developments that left fans eagerly anticipating the future of Nintendo gaming.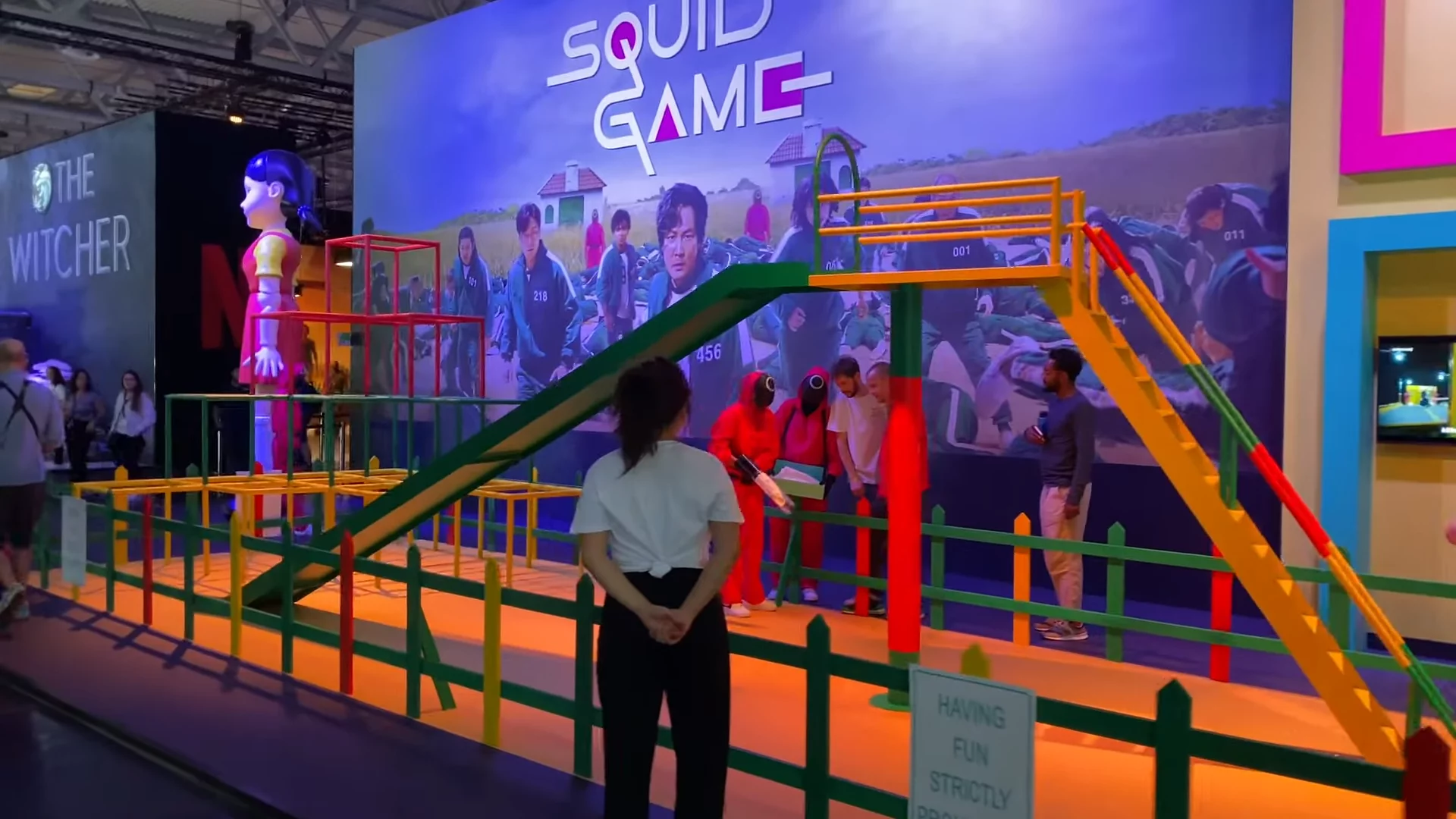 Netflix

Netflix made a memorable mark at Gamescom 2023, transforming the convention floor into a portal to some of its most beloved and intriguing series. Attendees were transported into the worlds of "Squid Game," "Stranger Things," and the upcoming "Wednesday."
All the booths shown were a visual spectacle, featuring immersive environments inspired by these iconic shows.  Fans of "Squid Game" found themselves amidst the eerie and ominous setting of the deadly games, complete with the red and green tracksuits that have become synonymous with the series. The attention to detail in recreating this chilling world was nothing short of breathtaking.
"Stranger Things" enthusiasts were in for a treat as well, as they stepped into the supernatural mysteries of Hawkins, Indiana. From the iconic Christmas lights and the Byers' living room to the Upside Down, attendees had the chance to experience the show's eerie ambiance up close.
Netflix also offered a sneak peek into "Wednesday," a highly anticipated series that explores the life of Wednesday Addams from the Addams Family. The booth transported visitors to the mysterious and quirky world of the Addams family, teasing the dark and humorous tone of the show.
Conclusion
In conclusion, Gamescom 2023 was a fantastic gathering that brought together gamers, industry leaders, and enthusiasts from around the world. It was a pleasure to meet and connect with so many dedicated gamers who share our passion for enhancing the gaming experience. We were truly delighted by the vibrant atmosphere and the energy that filled every corner of the event.
As we conclude our journey at Gamescom 2023, we want to express our heartfelt gratitude to all those who visited the Decksaver GE booth, engaged in discussions, and celebrated our latest protective covers. Your feedback and support inspire us to continuously advance the realm of gaming equipment protection.
Looking ahead, we sincerely hope to see you again in 2024 at Gamescom. Your presence and enthusiasm make these events truly special, and we can't wait to reconnect with the gaming community. Until then, keep your gaming spirits high, and remember that Decksaver GE is committed to ensuring your valuable equipment remains in peak condition. Thank you for being part of this incredible gaming journey with us, and here's to the possibility of reuniting in 2024 for another remarkable gaming extravaganza!