Decksaver Launches its Latest Drop for Autumn 2023
Decksaver are back with another set of covers ready for release! This Autumn drop features 13 brand new covers!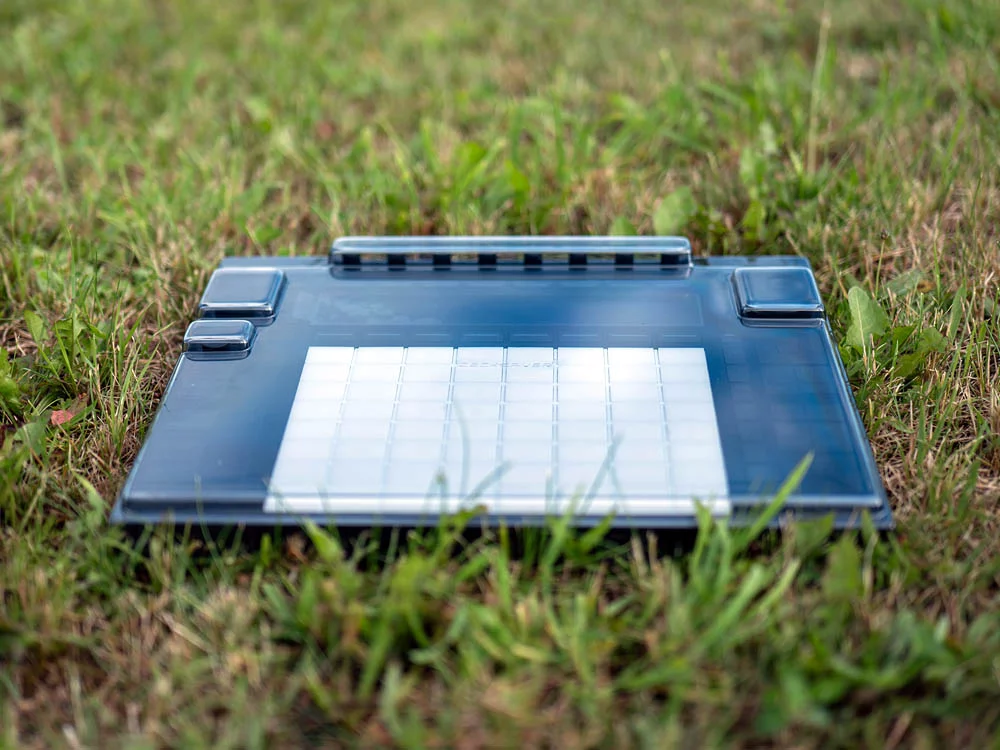 Ooh…. Push It!
The much-anticipated Ableton Push 3 is a powerful and versatile music production controller, but it's also a delicate piece of equipment. That's where the Ableton Push 3 Decksaver cover comes in. Made from durable polycarbonate, this cover provides comprehensive protection against dust, dirt, liquid spills, and accidental knocks. 
It's also custom-moulded to fit the Push 3 perfectly, so you can be sure that this epic controller is always safe and secure.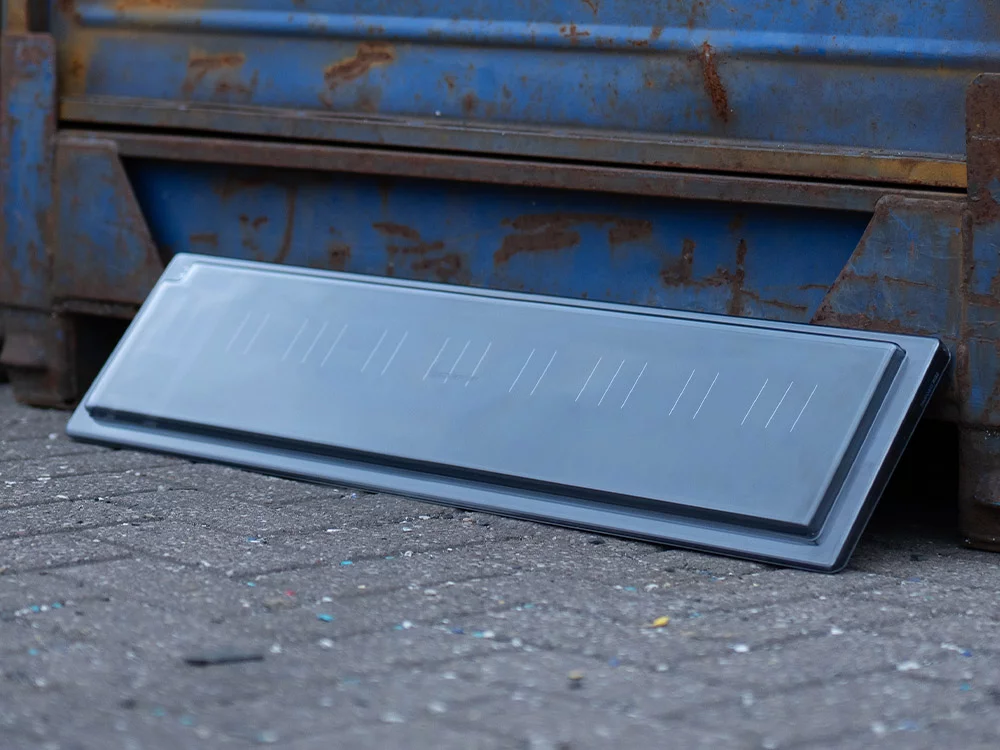 Seaboard Defenders
It would be hard to talk about modern-day electronic music production over the last decade without mentioning the Seaboard Rise.  With its innovative MPE keyboard and powerful software bundle, it has become a staple of expressive music production from the likes of Hans Zimmer, Grimes, and Aphex Twin.
Now, ROLI has released its much-anticipated evolution, the Seaboard Rise 2. With a host of new features and improvements, the Rise 2 is poised to become the new go-to choice for expressive musicians everywhere.
To keep these keyboards looking their best, we have created the Decksaver Rise 2 cover for it. The Decksaver cover is custom-moulded to fit the Rise 2 (and Rise 49) perfectly and it provides comprehensive protection against dust, dirt, liquid spills, and accidental knocks.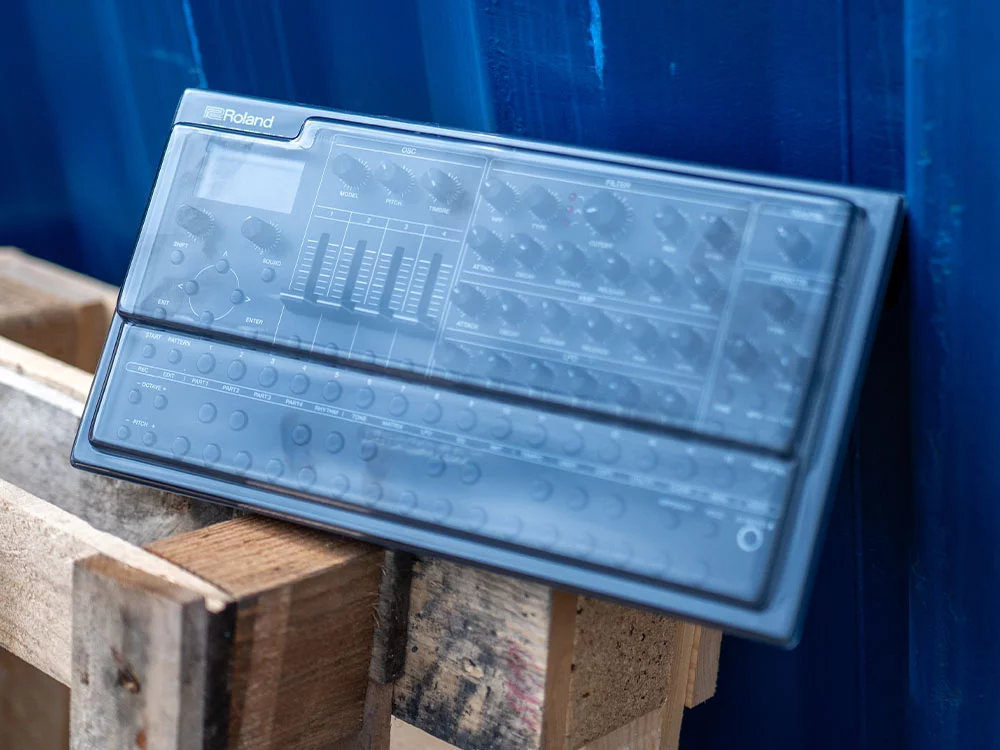 Security for the SH-4D

The Roland's SH-4D synthesiser is a powerful and versatile instrument, but it's also delicate and expensive. That's where the Decksaver SH-4D cover comes in.
Made from durable polycarbonate, the Decksaver cover protects the SH-4D from dust, dirt, liquid spills, and accidental knocks. It's also custom-moulded to fit the SH-4D perfectly, so users can be sure that their synth is always safe and sound when not in use.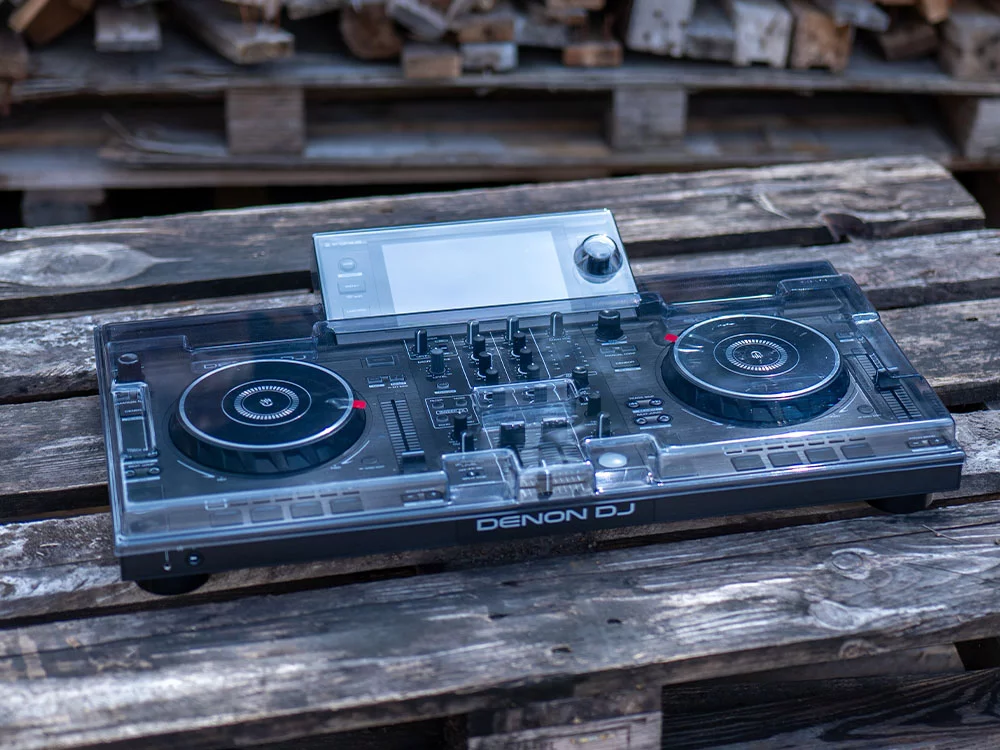 Shelter for the SC Live 2

It's difficult to discuss the hottest DJ gear right now without discussing Denon DJ, and the SC Live 2 is proving to be another top-seller.  And now we have released the must-have accessory: the Decksaver Denon DJ SC Live 2 cover.
Since its release, we've been inundated with requests for a cover, so we're delighted to have one ready in this drop.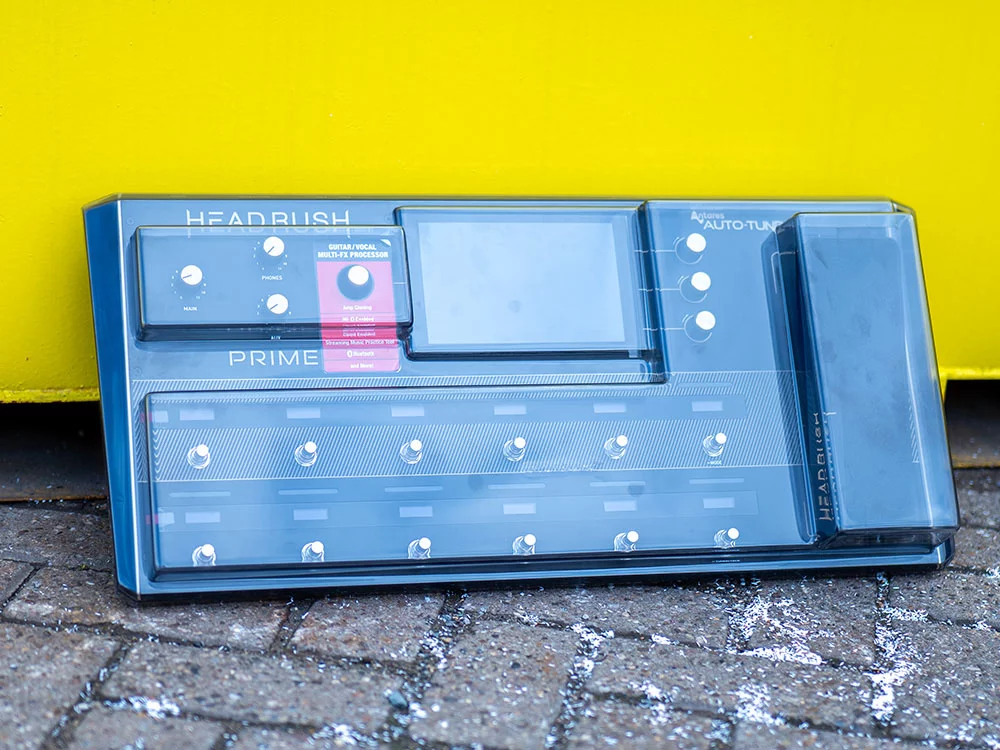 Primed for Action 
These high-quality Headrush Prime multi-effects pedals are wonderful devices. The knobs, pedal and faders are crucial to the performance of the board and keeping out unwanted elements is now possible with a durable polycarbonate protective cover, designed to perfectly fit this superb multi-function pedal board.

Podcasting Protection
The Rodecaster Duo is a dream come true for podcasters and streamers, but it's also a valuable investment. That's why we have created a custom-moulded polycarbonate cover to protect the Duo from dust, dirt, liquid spills, and accidental knocks.
The Decksaver cover is clear, so you can still see the Duo's display and controls when not in use and it's designed to fit perfectly over the unit.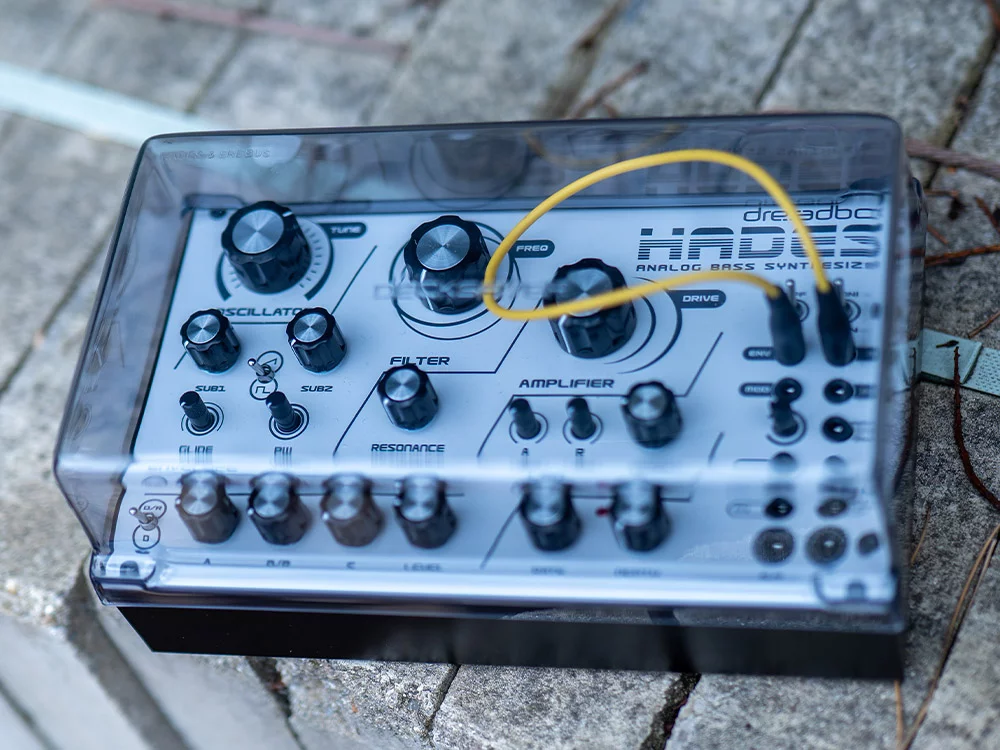 Decksavers for Dreadbox!
Dreadbox is a relatively new player in the music world, but their Hades, Erebus, and Nymphes synths have quickly become favourites among music producers and synth wizards. These great devices are packed with features and offer a wide range of sonic possibilities and so protection when not in use is absolutely essential.
AIRA Protection!
The Roland AIRA Compact E-4, S-1, J-6 and T-8 are powerful and versatile devices, but they're also delicate and a potentially costly investment. That's where the Decksaver AIRA covers step in.
Made from durable polycarbonate, the covers protect the AIRA Compacts from dust, dirt, liquid spills, and accidental knocks. They are also custom-moulded to fit the AIRA Compact perfectly, so users can be sure that their devices are always safe and sound.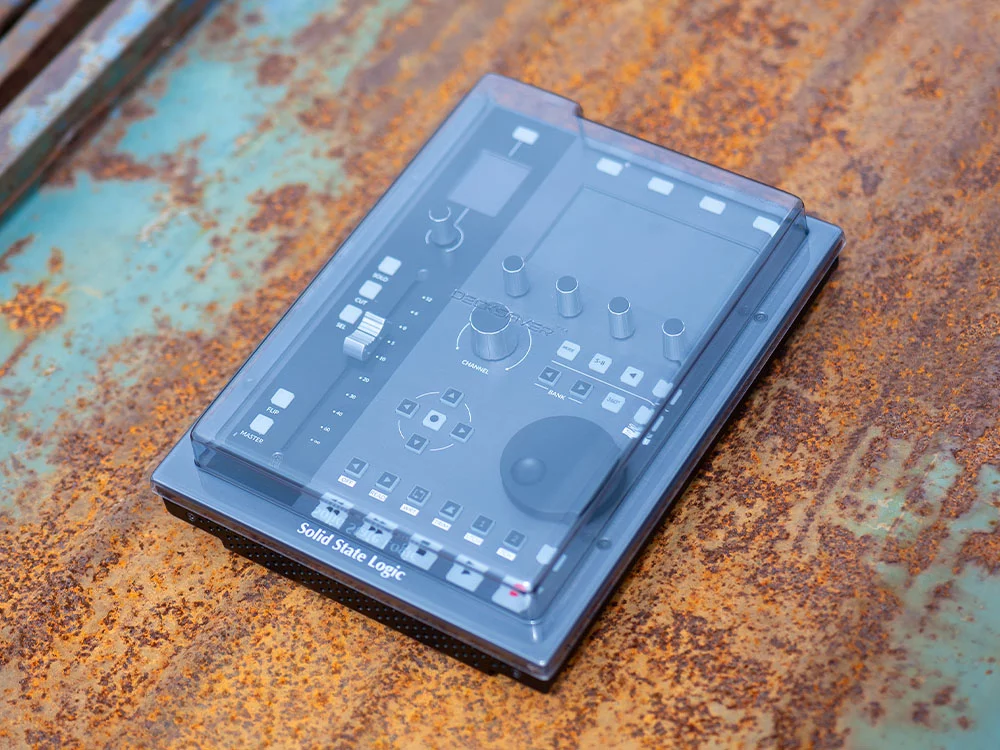 Solid Protection for the UF1
Discussing the Solid State Logic UF1 in the context of modern audio interfaces and studio setups over the past few years, it's clear that SSL has continued to set the industry standard for quality and performance. Renowned for their iconic consoles and signal processing equipment, SSL have continued to push the boundaries of home studio equipment with the UF1.
The new and custom-moulded Decksaver cover offers a perfect fit, shielding the UF1's controls from debris and any little accidents.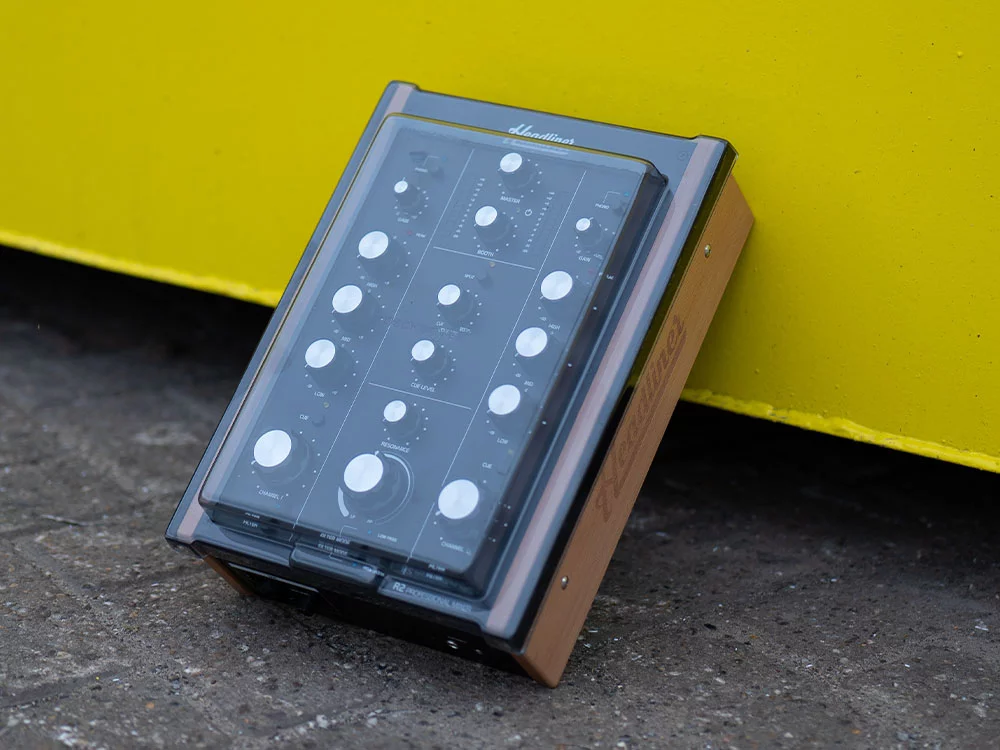 A Hard-shell for the Headliner
In the realm of DJ gear, the Headliner R2 mixer has quickly established itself as a great value for money rotary. Boasting a sleek and modern design, along with cutting-edge features, the Headliner R2 has rapidly gained the attention of DJs looking for innovative tools to elevate their performances.
We are thrilled to introduce the R2 Decksaver cover. Precision-engineered to snugly fit the R2, this cover offers robust protection against dust, spills, and unexpected impacts.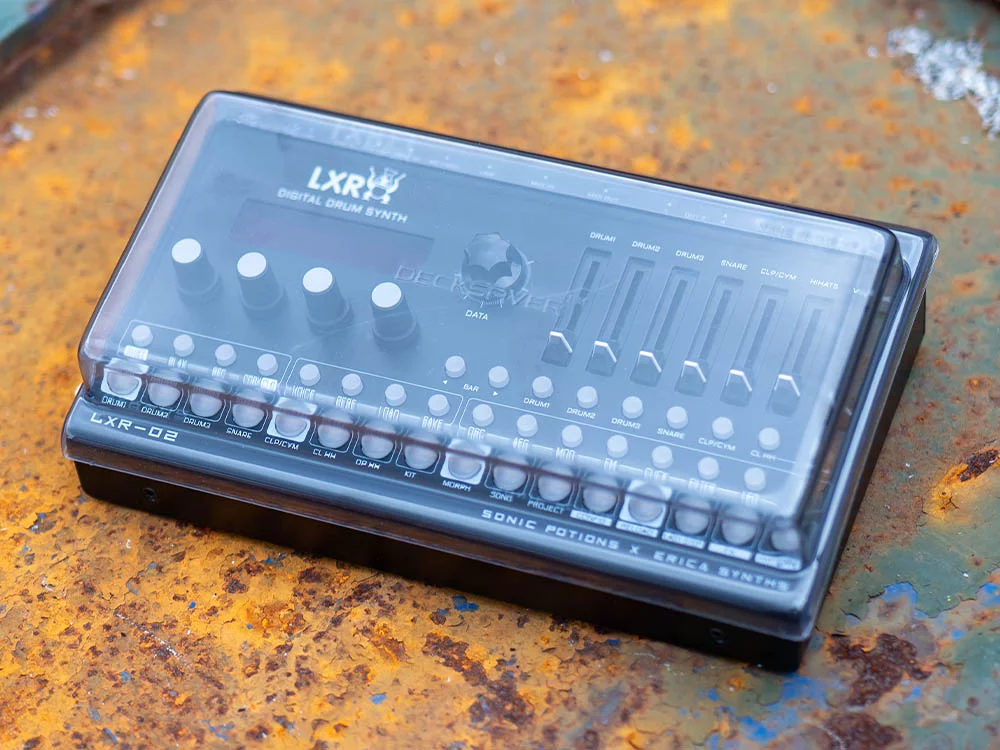 Keeping Synths Safe and Sound

Erica Synths have consistently pushed the boundaries of electronic music equipment and the LXR-02 and Bassline DB-01, exemplify their commitment to sonic innovation.
The LXR-02, a true powerhouse, offers lush soundscapes and the versatility of a vocoder, catering to a wide range of musical explorations. Meanwhile, the Bassline DB-01 specialises in crafting infectious basslines and electronic beats, making it an excellent choice for a whole host of electronic music producers.
To protect these valuable assets and ensure they stay in pristine condition, we proudly present the Decksaver covers for both these great devices.

At Decksaver, we take customer requests seriously. That's why we've curated this Autumn 2023 drop with the hottest gear in mind. All our covers are custom-designed for each piece of equipment, offering an easy and secure fit. Made from our patented, super-tough, smoked clear polycarbonate plastic, our covers provide the ultimate protection, allowing you to focus on your creativity and performance. 
If you have a request, please feel free to drop us a line – we love to hear what gear people are using. And if you want to stay up to date with all things Decksaver, sign up for the Newsletter on the homepage.
Decksaver Autumn 2023 Drop – Full List of Covers
Decksaver Ableton Push 3 cover
Decksaver Seaboard Rise 2 & Rise 49 cover
Decksaver Roland SH-4D cover
Decksaver Denon DJ SC Live 2 cover
Decksaver Headrush Prime Decksaver cover 
Decksaver Rode Rodecaster Duo cover
Decksaver Dreadbox Hades & Erebus cover
Decksaver Dreadbox Nymphes cover
Decksaver Roland AIRA Compact E-4 cover
Decksaver Roland AIRA Compact S-1, T-8 and J-6 cover
Decksaver Solid State Logic UF1 cover
Decksaver Headliner R2 cover
Decksaver LXR-02 & Bassline DB-01 cover